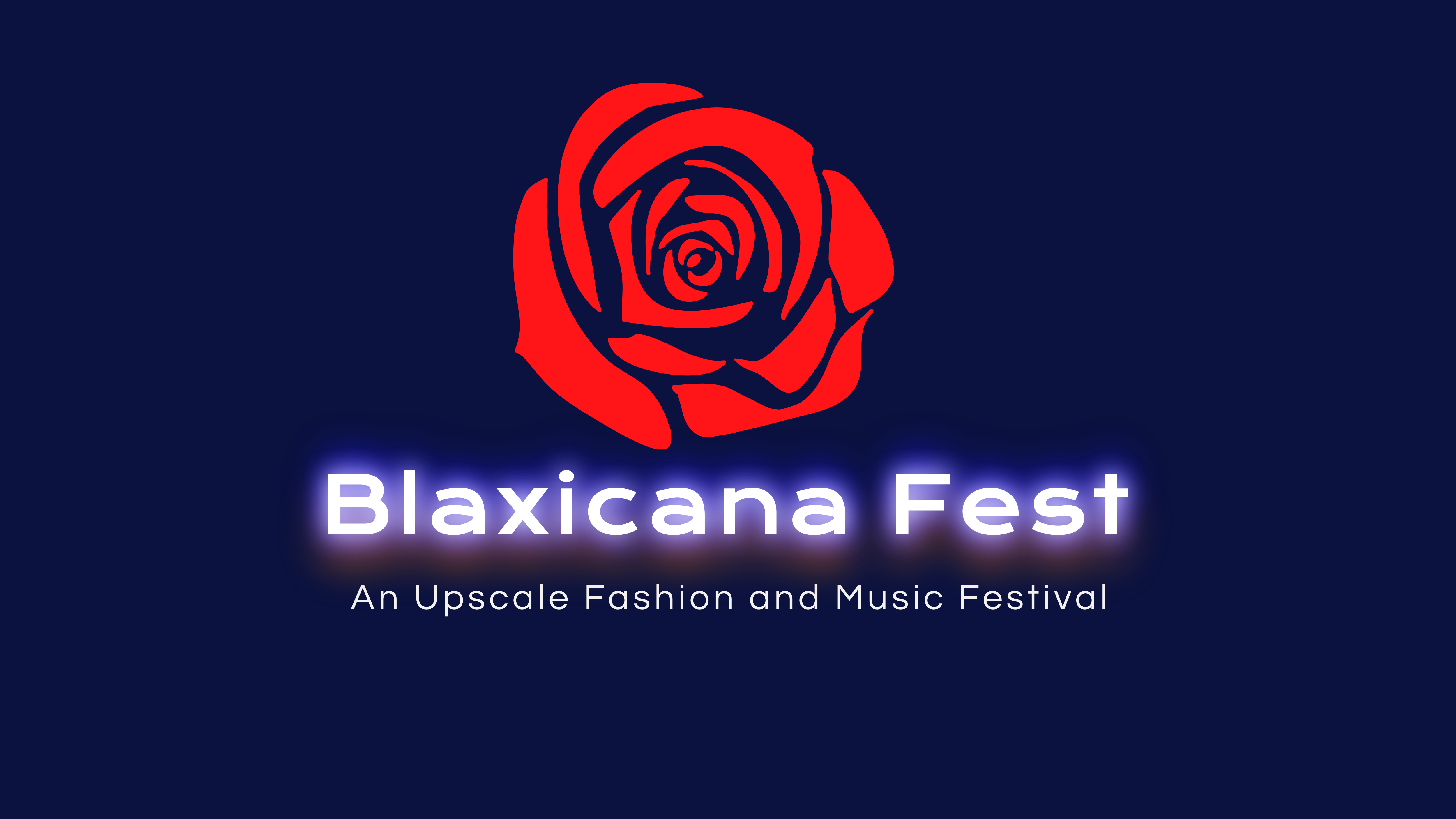 About the event
BLAXICANA FEST: An exclusive, upscale, all-inclusive, fashion and music festival, which was created out of my desire to bring diverse people together in love and peace. The venue will be at the upscale Imago Galleries in Palm Desert, one block away from the world famous Paseo shopping district and will take place the evening before the Coachella Music & Arts Festival.

BLAXICANA FEST: Festival Season 2022 will highlight the Spring Collection of Blaxicana Couture custom denim, which includes custom denim jackets, jeans, shorts, and hats. In addition, both up and coming artists and worldwide superstars will perform along with a Dj spinning the latest in hip hop and reggaeton mix. .
BLAXICANA FEST has the goal to bring the Black and Brown community together in love and peace and to inspire and encourage entrepreneurship and creativity via art, music, and fashion. By sponsoring this event, your company will be apart of both a local, national, and global movement that reflects diversity and creative inspiration. Be the company that leads in this global mindset. This will be the event of the year.
Thank you in advance for your support of Black/Female owned business.
-Alece Plasencia, CEO
Blaxicana Fest LLC
www.blaxicanafest.com
Why should you sponsor?
BLAXICANA FEST LLC (combined with all social media platforms), has a following of over 17k, with a total impressions of 14k The engagement rate is: 9.6%
BLAXICANA FEST LLC is a Black/female owned company which reflects the blending of cultures and embraces global diversity via art, music and fashion.

BLAXICANA FEST LLC has the goal to provide a safe, creative space and to promote positivity, entrepreneurship, and networking opportunities, which will inspire creative artists globally to reach their dreams.
-Alece Plasencia, CEO/Founder
www.blaxicanafest.com

Alece Plasencia
I am a lifelong career educator who followed her passion of design and creatvity. In an effort to create a safe, positive space for the Black/Brown community, I decided to host events that bring diverse people together in love and peace. BLAXICANA FEST is an upscale fashion and music festival that will highlight up and coming music artist, models, dj's, and dancers. The goal is to provide an upscale, all-inclusive safe space for creative artists. As an educator and woman of color, my goal is to inspire young people in positivity and entrepreneurship.
Contact the Organizer
Contact the Organizer