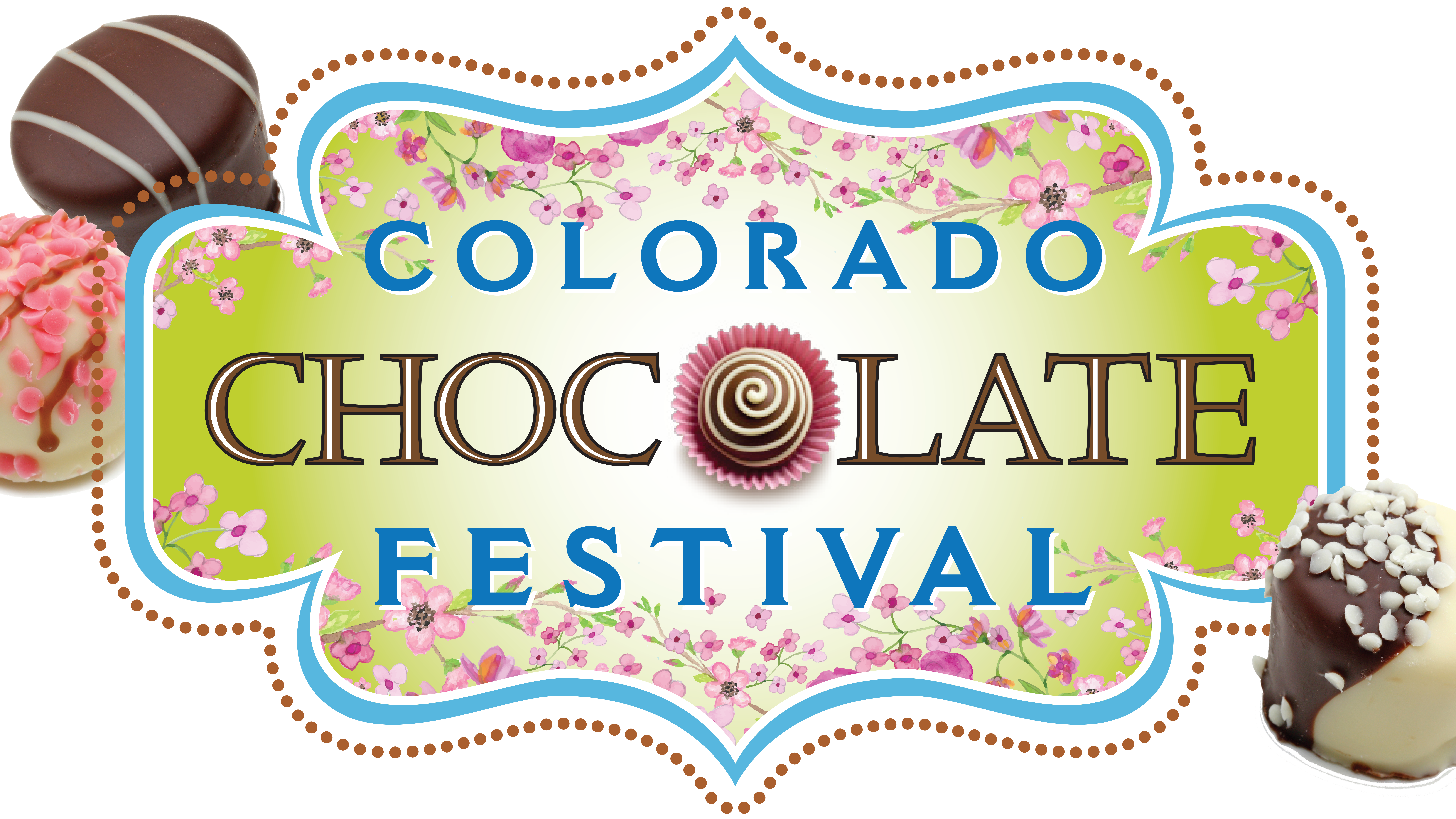 About the event
DANA CAIN EVENTS IS ON A MISSION!
"Our goal is to remind people that the world can be a beautiful, magical, fun place! We create environments where people can go to immerse themselves in their favorite things! We love to take people exactly where they want to be - to their happy place!" - Dana Cain
COLORADO CHOCOLATE FESTIVAL
May 12-13, 2023
Fri-Sat of Mother's Day Weekend
Crowne Plaza DIA Convention Center
LOVELAND CHOCOLATE FESTIVAL
September 16, 2023
The Ranch Events Complex
Loveland, CO. 1 mile east of I-25 Exit 259
CHOCTOBERFEST
October 7, 2023
Arapahoe County Fairgrounds
25690 E Quincy Ave, Aurora, CO
MARKETING STRATEGY
Each year we bring in capacity crowds with our marketing strategy that focuses on social media, direct mail and email blasts. Press releases also get us TV, print and radio coverage! Pre-sale tickets are available on our website.
SOCIAL NETWORKS Over 20,000 followers on our "Colorado Chocolate Festivals" Facebook pagePOST BOOSTSDaily boosted posts on Facebook reach over 500,000 peopleSELL-OUTFacebook Event pages often go viral, assuring sell-out crowdsONLINE REACHGeneral lists and Partner e-blasts: 260,000 peopleDIRECT REACHFliers, cards and direct mail: 4,000 distributed and mailed for each festival PRESSFeature Stories TV, radio, local blogs and newspapers.
YOUTHE MEDIA LOVES US, TOO
WE GET GREAT MEDIA ATTENTION, REGIONALLY AND NATIONALLY!
USA TODAY:
50 States – 50 Food Festivals
(We were the one for Colorado!)
ResortsAndLodges.com:
"Denver's Ultimate Chocolate Showcase!"
ORBITZ Travel: One of "The 5 Coolest Food Fairs in the US!"
We were even on WE BARE BEARS! Check out the "Bunnies" episodeWE
Why should you sponsor?
We think you'd be a great business partner for our popular Colorado Chocolate Festivals! Dana Cain Events Has been running chocolate festivals here for more than 15 years! We've won 16 "Best of Denver" awards, including "Best Food Fair," "Best New Festival" and "Best Annual Festival (3 years in a row!)."
Thousands of people attend our Chocolate Festivals every year. Chocolate is America's favorite flavor! We're expanding our sponsor program, to give companies like yours access to our enthusiastic audiences. We limit our sponsor opportunities (no logo soup at the bottom of the website!), to give your company the special attention it deserves!
We've selected you as a great sponsor match, because our audiences overlap - a lot! Women love us. 73% of our attendees are female and over half of our attendees' age range between 25 to 44. We have your dream demographics, with 61% homeowners, and 51% making more than $90,000/year.
Our sponsor benefits are GREAT! Please look at the attached sponsorship fact sheet for more details. It event includes easy one-click sign-up links! If you have questions, please don't hesitate to contact me. Thanks for your time, and I hope we can help align you with the chocolate lovers in our area!

Aurora Maier
Each year, Dana Cain Events hosts a variety of delicious chocolate festivals around the state of Colorado! We run lots of other fun events, too - from Unicorn Festivals, Cat Fests, vintage shows and more! We've won 16 "Best of Denver" awards, including "Best Food Fair," "Best New Festival" and "Best Annual Festival (3 years in a row!)."
According to Square, Dana Cain Events is in the top 25.8% of growing entertainment businesses, with a returning customer base of 77%. People love us, and keep coming back!
See all events at: www.danacainevents.com
MOST SPONSORSHIPS ARE JUST A CLICK AWAY!
Just fill out our online form and you're in!
Sponsor our May 12 - 13, 2023
COLORADO CHOCOLATE FESTIVAL
https://danacainevents.regfox.com/colorado-chocolate-festival-2023-vendor-registration
Sponsor our September 16
LOVELAND CHOCOLATE FESTIVAL
https://danacainevents.regfox.com/loveland-chocolate-festival-2023-vendors
Sponsor our October 7
CHOCTOBERFEST
https://danacainevents.regfox.com/choctoberfest-2023-vendor-registration
For Presenting Sponsorships, or discounted sponsorships for all 3 festivals, email
Aurora Maier - *****@****.***.
Chocolate Festival info is at
www.COchocolateFests.com
Info about ALL Dana Cain Events is at
www.DanaCainEvents.com
Questions?
Aurora Maier
*****@****.***
910-526-1160
Contact the Organizer
Contact the Organizer