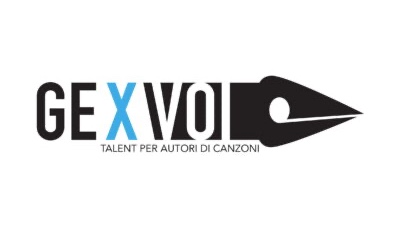 About the event
"Genova per Voi," created by author Gian Piero Alloisio in collaboration with journalist Franco Zanetti, is the first italian national talent for songwriters. And it is the only non-television award dedicated to songs that offers the finalists a training factory and, to the winner, a concrete professional outlet.
Now in its tenth edition, it has been supported since the First Edition by SIAE, the City of Genoa and Universal Music Publishing - Casa Ricordi, which offers the winner an exclusive publishing contract.
During the contest, our finalist authors have the opportunity to participate in workshops with the most successful authors of the current Italian music scene and, during the finale, they will be able to showcase their talent by performing to win the contest.

Educational master classes open to the public will also be held during the days in Genoa inside the classrooms of the city's University. During these meetings there will be discussions about music, copyright, artists' rights and the Italian music market.
Why should you sponsor?
The two main reasons you should sponsor us are the followings:
Firstly you should sponsor us because we are an event that targets young people and, most importantly, is of national significance. Over the years hundreds of newspapers, radio and television stations have talked about us, and if you sponsor us they will talk about you as well.
Secondly, you should sponsor our event because thanks to contests like ours so many young people have the opportunity to realize their dreams. In these ten years we have worked hard to help dozens of songwriters create their own artistic success, and from our contest prominent figures in Italian music have emerged such as:
- Federica Abbate: the best-selling Italian songwriter ever. She has written more than 160 songs for nationally and internationally renowned artists and has won 1 diamond record, more than 100 platinum records and more than 10 gold records.
Federica won the first edition of Genova per Voi, obtaining an exclusive contract with Universal Music Publishing Italia, with whom she still works.
- Alessandro La Cava (finalist of the 6th edition of Genova per Voi) signed a contract as an author with Universal Music Publishing in 2020.
He has written several hits for sangiovanni such as "Malibu" (the most played single of 2021), "Lady," "Hype," "Farfalle," and "Scossa."
He has been recognized by Spotify and Rolling Stone as one of the most promising songwriters of the moment.
- Emanuele Dabbono, a finalist in the first edition of Genova per Voi and a tutor, is an exclusive songwriter for Tiziano Ferro.
After signing the hit "Incanto," he has written other international hits for Tiziano Ferro, including "Il conforto," "Valore assoluto," "Lento / Veloce," and the recent "Buona cattiva sorte" and "Come farebbe un uomo." He has also released several albums as a songwriter.
- Willie Peyote, winner of the 2nd edition of Genova per Voi (rap section), is one of the major figures of the Italian rap scene.
In 2018 he participated in the Concertone del Primo Maggio and was a guest at the Club Tenco Review. He participated in the Sanremo Festival 2021, winning the Mia Martini Critics' Prize with the song "Mai dire mai (La locura").
- Simone Cremonini won the 6th edition of Genova per Voi and currently collaborates with the talent as a tutor.
He has written for Fedez, Marco Mengoni, Emma Marrone, Elodie, Benji and Fede, Michele Merlo and many others.
He signed the song "Stupido" performed by Will in the competition at the Sanremo Festival 2023
In addition to these young authors, who can rightfully be considered established artists by now, other finalists of "Genova per Voi" have written for important performers or embarked on solo careers, among them:
MARIA LUISA DE PRISCO - She signed Il peso del coraggio for Fiorella Mannoia, presented at Sanremo 2019.
MICHELANGELO VOOD - Signed a recording contract with Carosello Records.
CLAVER GOLD and DUTCH NAZARI, rappers, have made several successful tours and albums.
VINCENZA CASATI - She has written for Stadio and Irene Fornaciari.
LELIO MORRA - He has written for Deborah Iurato.
MICHAEL TENISCI - He has written for Alessandra Amoroso and Tiziano Ferro.
ALESSANDRO ZANOLINI - He has written for Patty Pravo.
Chiara Alloisio
ATID is a cultural association directed by Gian Piero Alloisio. ATID was founded in 1998 and since then has been involved in the creation of theatrical performances, the production of music records and documentaries, and the organization of various kinds of events: historical art festivals, songwriter competitions, and itinerant shows.
Over the years, we have collaborated with various institutions (municipalities, regions, states) and businesses specialized in different sectors. We have always wanted to be transparent with everyone and, in case of misunderstandings, we have always sought clarification for the sake of the event.
Contact the Organizer
Contact the Organizer