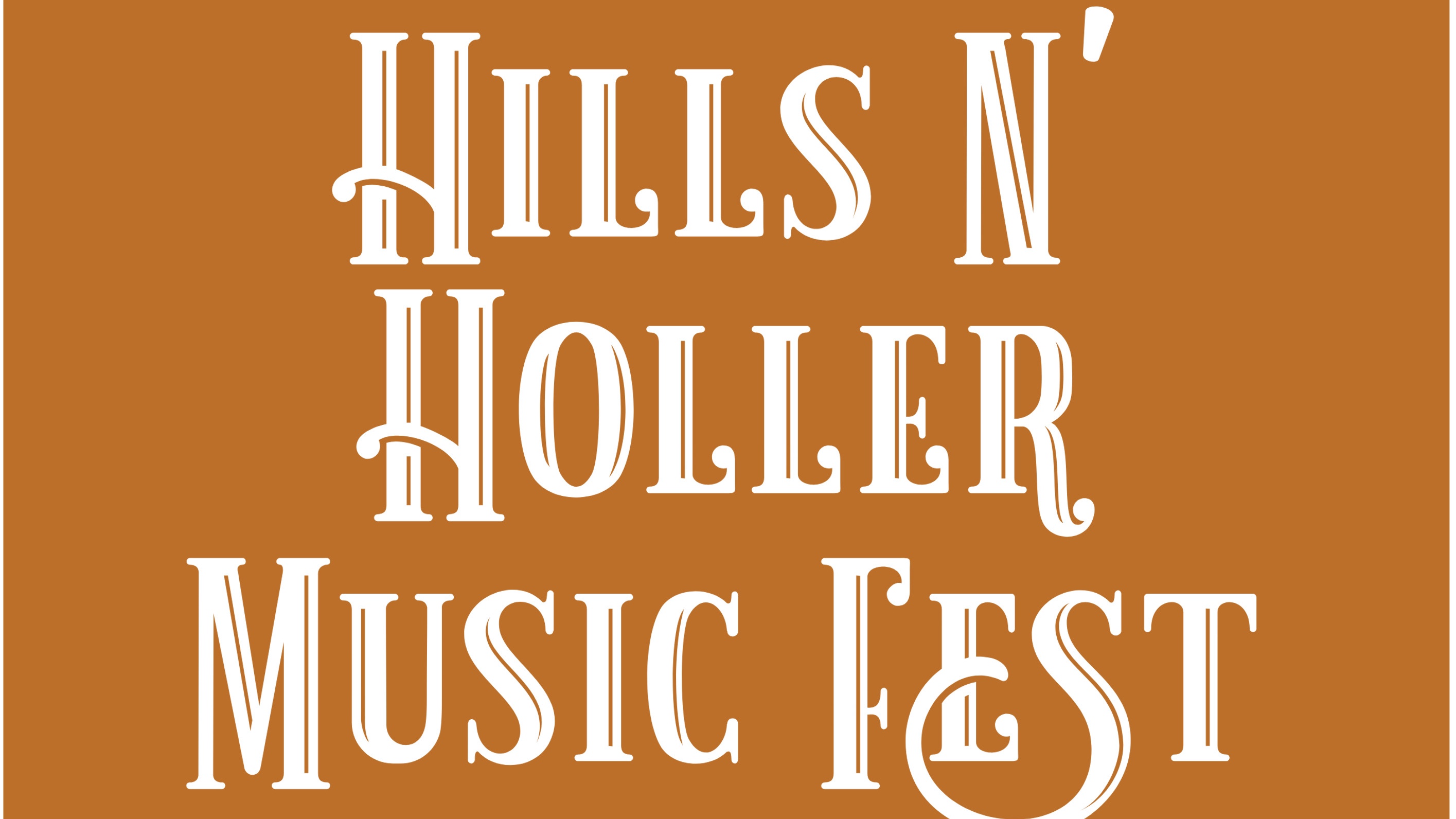 About the event
Why Music, Why Now?
2020 certainly came with its challenges but we believe it's time in 2021 to come together again.
What better way to do that, than with music and community? Music offers nostalgia and connection for us all, no matter what genre you listen to. Elton John said, "music has healing power, it has the ability to take people out of themselves for a few hours". Needless to say, there were no opportunities to gather together to experience live music this past year due to COVID-19. We want to re-introduce that experience. It's time to listen live. It is time to heal.
Audience:
Hills N' Holler Music Fest plans to bring in a variety of artists from various genres. Our primary audience is our Heartland and Central Kentucky communities. This will be a family friendly event. We have chosen an open rural setting that lends to our message as well as provides an open area for gathering.
Tickets will be sold at $25 per person to help control the number of attendees. We are planning for a small number of pricier VIP tickets as part of the overall offering. Children 5 and under will be free.
Artist & Production:
Hills N' Holler Music Fest will not be solely focused on one genre of music. As a committee, we want to offer "a little bit of everything" throughout the day inviting country, southern rock, funk, and blues to the stage. Original and covers will be performed, and artists can sell their merchandise.
Our current strategy and plan include Kris Caldwell leading the efforts on all production, sound and artist booking. Specifically, we are looking to bring in 8- 9 local and nationally touring artists (with possibly two headliners) to attract a crowd of 3,000 - 5,000 people in an open field of about 3 acres. Our artists will perform on a professionally built stage at the Hardin County Fairgrounds, surrounded by fans and local food vendors.
To date, we have confirmed local artists, Casey & Romy, Kevin Jaggers and, Miles Apart. National touring confirmed artist include Sadie McClendon (who has opened for Jamey Johnson and Chris Stapleton), The Andy Brasher Band Mudbone and The Thunder Bayou Band along with our current headliner, Dallas Moore. We are currently negotiating contracts with another national headliners who have "penciled" our September 25th, 2021 date into their calendar as we work for additional sponsorship to secure the artist contract.
Production and talent are by far the biggest expense in preparing for this event. We need our community sponsors and partners to help ensure the best experience and success.
Vendors:
We are excited to have an event offering opportunities to many local vendors. Especially our local food vendors. These vendors are critical to our festival and attending fans. Further, we understand that, just like artists, many of these vendors have struggled too in this past year with limited options for large scale income. We are looking to bring in lots of food trucks and caterings with unique and different food styles. The number of food vendors to safely bring in depends heavily on our final stage size but our current plans look to accommodate 25-40 vendors.
Sponsorships:
As we want to take this on as a community event, we are relying on the sponsorships of community businesses to help make this festival come to life. We have created sponsorship levels. Each level presents opportunities to promote and advertise. Just as the promotion of vendors is important to us, so are the sponsors that choose to partner with us on this mission. If our sponsorship levels don't work for you, let us know, no offering is too small.
Our goal is to raise $125,000 from sponsorships alone and thankfully, we have already had multiple sponsors from our community step up and commit.
Our strategy is to reach out to as many local businesses as possible giving a fair and equal opportunity to all. We understand each and every one of these companies are imperative to economic growth and stability. The Hills N' Holler committee is committed to making sure each sponsor, depending on sponsorship level, gets the omni-channel marketing it deserves. These omni-channels will be leveraged through radio, print and social media.
Why should you sponsor?
The Hills N' Holler Music Fest, LLC has undoubtedly seen a year of challenges across the board. Like many others, we soon realized we took many events and opportunities for granted. While we were all navigating our own challenges, we failed to figure out how to support some within industries that had always previously been there for us. Our musicians and entertainment industry need us now as much as we need them.
We are following a year that limited live music togetherness; people are ready for community fellowship. Fans are craving a safe festival experience and will take notice of businesses advertised and displayed that support bringing the event to life.
Further, the Hills N' Holler Music Fest wants to help create an image of strong business visibility through the sponsors and its' personal investors.
Sponsors should tap into this market as a music experience rather than a music event.
According to Nielsen's research with its Music 360 report, 76% of festivalgoers and 51% of all consumers say they feel more favorable toward brands that sponsor a tour or concert. As our festival will be attracting 6,000 music fans from across Central Kentucky, we feel confident that the Hills N' Holler Music Fest will attract the fans your business targets for revenue.

Andi Tonietti
Andi Tonietti, Founder & Chairperson: Born and raised in the great state of Kentucky, Andi comes with 15+ years of sales and marketing experience in the financial technology space. Andi graduated from the University of Louisville with a BA in Communications and attended Central Hardin High School. Working in FinTech, Andi has worked most core and digital elements of banking while traveling the world doing so. Her experience presenting software solutions through an omni-channel communication world has enabled Andi to grow her success with the ever-growing digital banking landscape. While continuing to build a career in the FinTech space, Andi's passion of self-love and healing comes near and dear to her heart. Being married to a songwriter and touring artist, Andi has seen first-hand the power of healing music provided to communities. From her own personal experience, Andi can testify that the lyrics from her favorite song, Stand By Me, by Ben E. King aided in the power to help her heal following the loss of her father.
Contact the Organizer
Contact the Organizer