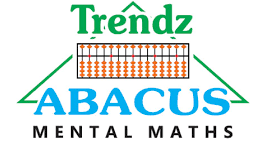 About the event
The Junior Mental Calculation World Championship is organized every year by Caroline Merkel. It is a large and friendly event – the last event had around 80 participants from many countries all over the world.
This Mental Math competition is usually held in Bielefeld (Germany) in Autumn. Competitors must apply directly to Caroline Merkel, as the event has limited spaces. Competitors of ages up and including 19 years are welcome to compete in their category:
up to 11 years
12-14 years
15-19 years
All questions are done using pen and paper.
The event includes two days of free expert-led training on all aspects of Mental Math, and sometimes secondary competitions such as cube roots or Hectoc.
Why should you sponsor?
During 2016 the team participated in The JUNIOR MENTAL CALCULATION WORLD CHAMPIONSHIP, Germany, competing against the 90 best calculators of the world. After 5 months of rigorous hard work and practice they returned home triumphant with A GOLD TROPHY for the country.
From 2017 to 2022 the team has won a total 2 Gold, 2 Silver and 7 Bronze in JR.MCWC. In the covid period the team also represented the country twice. First, in JMCOC, Germany 2020 and won 3 Bronze And then in Mind Sports Olympiad, London in which the team again got a tremendous result by wining 1 silver and 1 bronze and became the only team to won these many trophies .The team also won the title of the most consistent team world wide.
The Team has exciting new ideas on how it would like to move forward and is able to offer its sponsors the opportunity to capitalize on new fields and to get involved with one of the most exciting young teams in mental math field and share in their adventure and drive to be the very best!

Our team can provide some extra benefits like we have various National Competiton and Ceremonies and we can promote your brand.

Rahul Misra
Registered in June 2006 as Trendz Edutech services pvt. ltd, Trendz abacus has a rich 16+ years experience under its belt. Trendz abacus is a registered trademark recognized by the Govt. Of India..
Trendz abacus is a life skills development program that builds the 7 most crucial life skills, most important for success in today's time.
We are on a drive to connect the best of our trainers with the students for an overall development.
Our goal is to reach students across the globe and develop the skills in them for a complete transformation of self.
Most importantly we strongly believe that abacus & Vedic mental math, are global connectors! Music, math & meditation are global languages and hence they can connect the whole world!
Contact the Organizer
Contact the Organizer