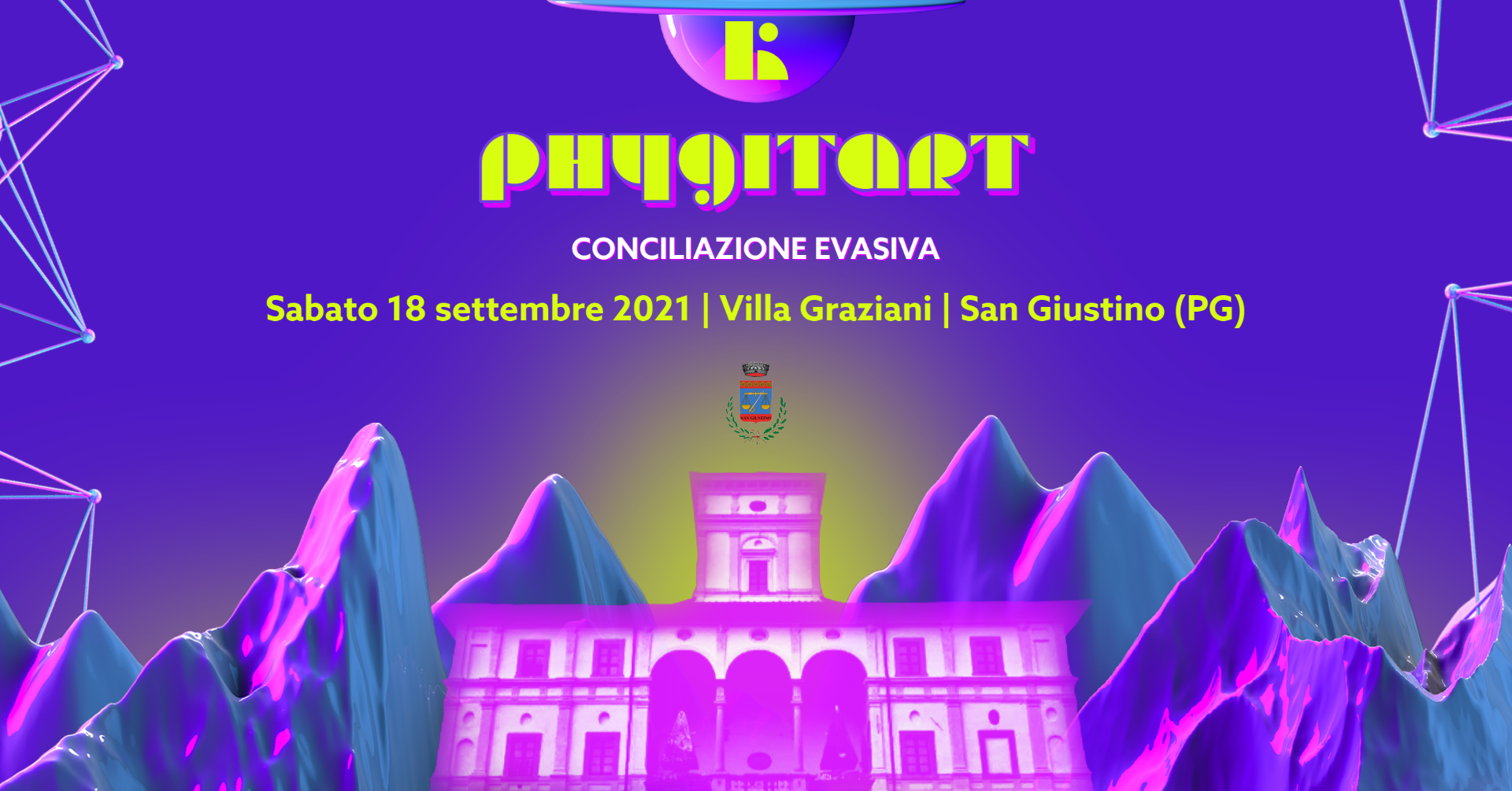 About the event
Koinervetti's Dissatisfied Creatives, constantly looking for creativity to stimulate and share culture with interactive tools, present the second edition of PhygitArt! Creative spaces come to life again in Koinervetti Live (s), a series of events in which the goal of converting online content to offline is realized, through discussions, exhibitions and performances.
Saturday 18 September 2021, in the splendid location of Villa Magherini Graziani in San Giustino (PG), this "conversion" will become a "connection" to a new dimension where the distance between physical and digital is canceled.
The second chapter of the "phygital revolution" will take place within a paradox where you can ESCAPE from reality through the creative aura of the exhibitions and CONCILIATE with it thanks to the technological integration of QR Codes associated with creative spaces.
The protagonists are the artists who use technology to produce, present and disseminate creative works. Painting, sculpture, photography, digital graphics, illustrations, music and dance are just some of the art forms that will characterize the showcase.
Why should you sponsor?
Digital and physical support and visibility. The sponsor will have the same role as an artist, having an interactive space through which to access their resources, even if not physically present.

Creativi Insoddisfatti
We devise creative spaces and formats to promote art, describe passions and discuss current affairs in an alternative way. We value creators. We organize bridging events between offline and online.
We are the Dissatisfied Creatives.
https://www.koinervetti.com/
https://www.instagram.com/koinervetti/
Contact the Organizer
Contact the Organizer