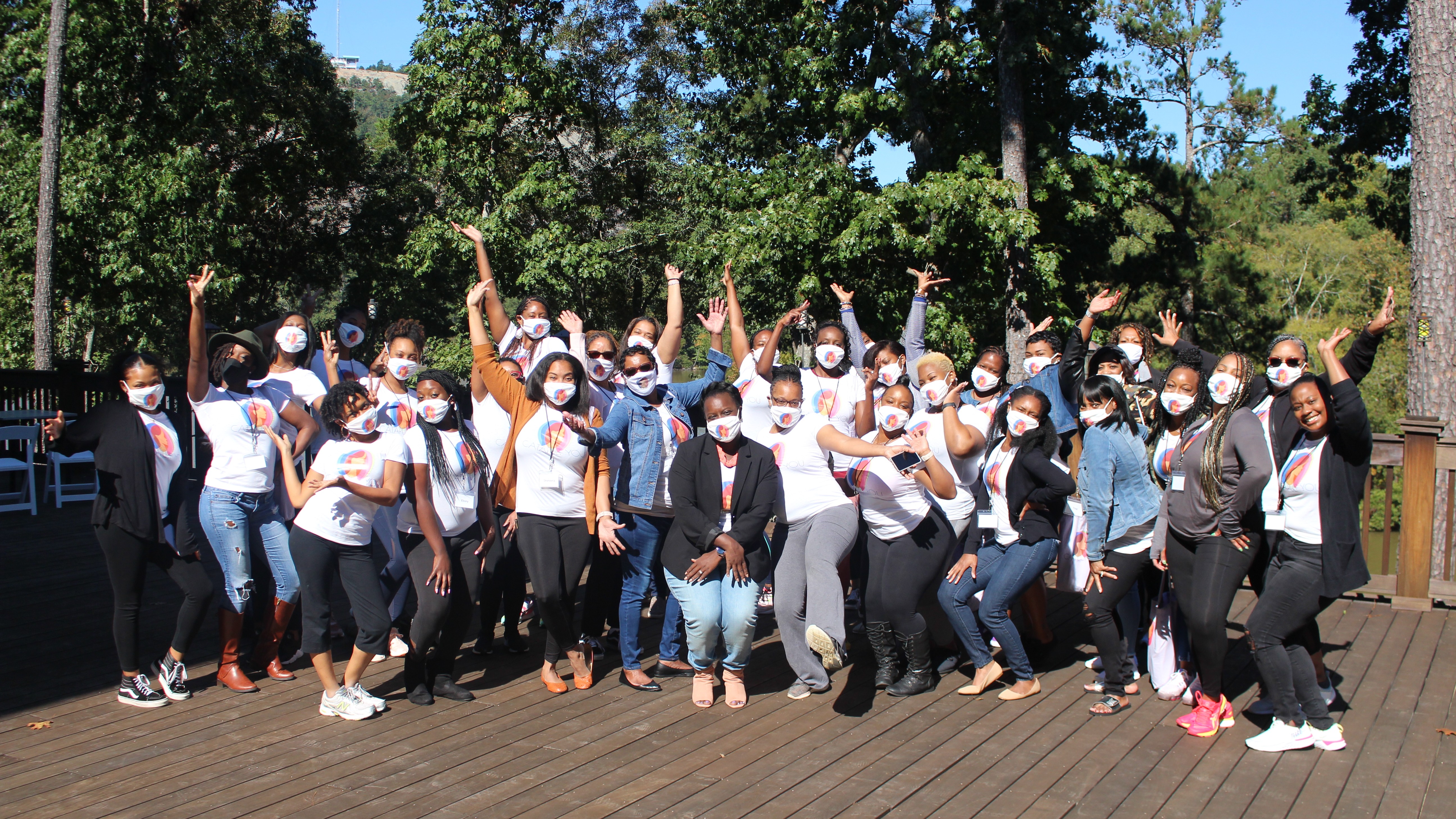 About the event
Our Work/Life Balance Retreat is our signature event and perhaps that is because the retreat embodies our mission, vision, and values all in one. Women gather from all over to relax and reset and to gain invaluable tools to help them on the journey to becoming their best WHOLE selves.
The retreat is a weekend designed to empower women through motivational talks, practical seminars, and meaningful opportunities to network with one another.
The conference includes a welcome mixer, two days of seminars, wellness activities, a small business marketplace, and a pampering lounge. Last year, we sold out and we are anticipating greater success this year. Women will gather for our purpose of resetting, refreshing, and unwinding.
Why should you sponsor?
Organizations and companies with a desire to reach and impact women of diverse backgrounds are our ideal sponsors because we provide an opportunity to engage your targeted audience in a meaningful way.
Women at our retreat have demonstrated a commitment to investing in their self-care, health, and wellness. They regularly spend money frequenting spas, gyms, and salons. They purchase products that make them feel good about themselves and they utilize apps and services that help them with child rearing, household chores, and their personal accountabilty and wellness (meal trackers, habit trackers, meditation apps, etc.).
The ladies are generally motivated to invest in themselves, but especially during our retreat where the entire weekend is designed to focus on their mental, physical, emotional, and spiritual wellness.

Candace Duvernay
Candace Duvernay is the Founder and heart behind Catapult You. As an Attorney, Wife, and Mother, she created the group to help propel women to their next level of personal, professional, and interpersonal success by showing them the importance of Work/Life Balance.
Candace Duvernay's vision is to create a nationwide network or TRIBE of women who hold each other accountable to themselves. We firmly believe that our jobs, families, and friend networks thrive when WE FIRST thrive.
Contact the Organizer
Contact the Organizer