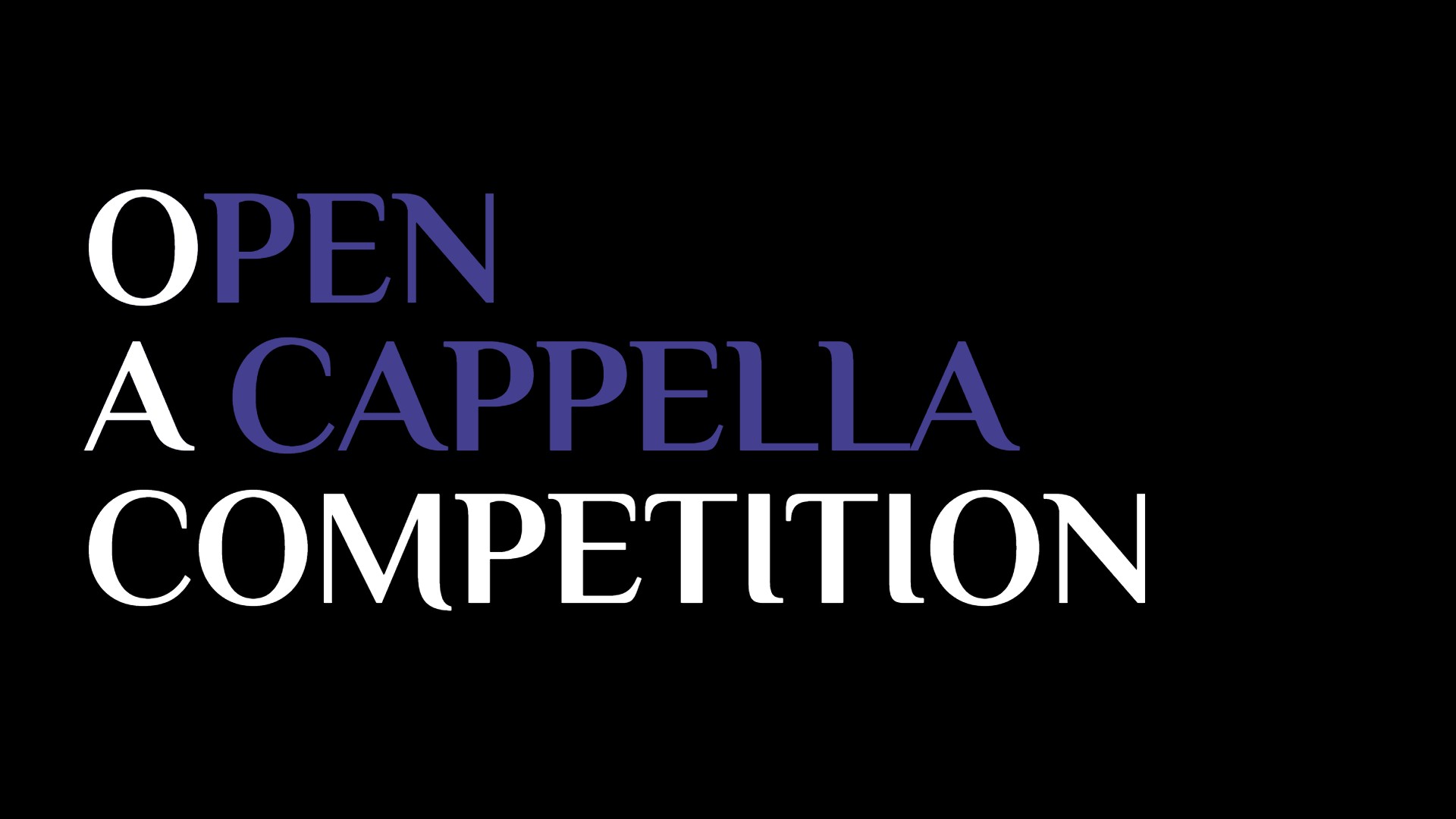 About the event
The Open A Cappella Competition or The OAComp, is an annual competition designed to showcase collegiate and community a cappella groups across the UK. Our inaugural competition ran in 2020 with 10 highly acclaimed groups. Since then, we've been running the UK's only national a cappella competition annually – all for the love of a cappella.
The competition usually lasts 2-3 hours, packed full of excitement and fun, with each group presenting their own musical arrangements and choreography during their 10 minute time slot.
If you'd like to watch our most recent 2022 competition – head over to our home page to rewatch it on youtube.
Why should you sponsor?
The UK a cappella community is a growing industry with over 300 collegiate and community groups across the UK. Our company The Open A cappella Community (OAC) provide products, services, and events to support and enhance the UK a cappella community – uniting us under one umbrella.
Now is a time of fantastic growth in the company, so we want to continue growing with the right set of companies in our arsenal. Here's why you should support this event:
1. Over 150 individual competitors
2. Over 10 universities across the UK (location marketing)
3. Over 20 groups applying each year (360 individuals minimum)
4. Audiences of over 400 for the live event, including live stream.
5. Each individual group with a average following of about 2k in their local community.
The outreach and potential for this annual national event is incredible. Considering we are the only one of our kind that is dedicated to the UK and have a fresh group turn over every year - we are only growing and we're looking now for brands to join us in the journey.
Shaquira Lue
We started as a competition in 2020, but soon realised – there was room for something bigger, to unite the UK a cappella nation.
Our founder Shaquira has always had a love for singing. Starting at her Grandmother's Caribbean a cappella church as a young girl, she grew up in choirs and big bands with classical music training in the clarinet and steel-pans, self taught in guitar, ukulele and whatever else she could get her hands on. Her true love however, was always the raw voice.
After establishing the first a cappella society at Warwick University and nursing 4 new a cappella groups on to the campus scene, Shaquira combined her extra-circular experience with skills learnt in her MA in Creative and Media Enterprises. With a burning passion to give back to the UK a cappella world – the Open A cappella Community was born.
Contact the Organizer
Contact the Organizer